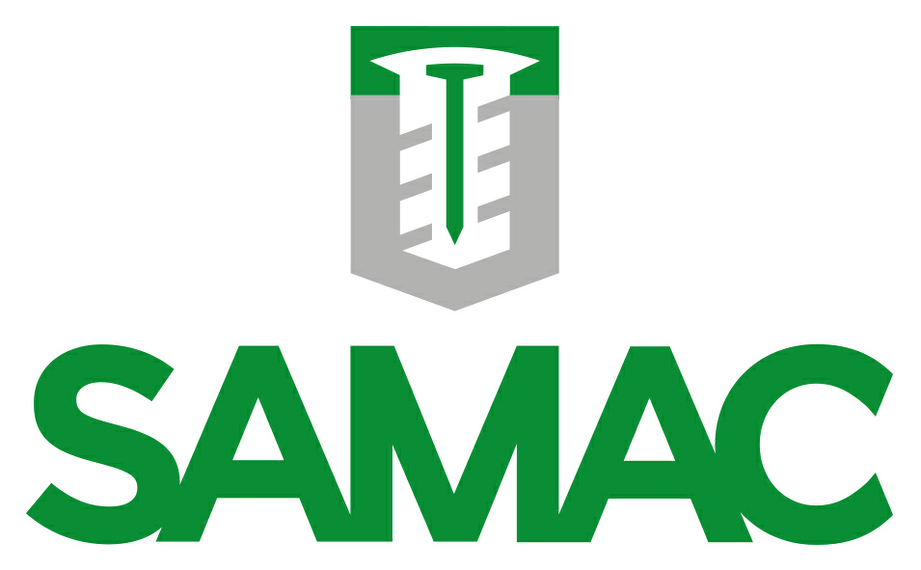 SAMAC: Not Just Nails - PBM Jan 2016
SAMAC: NOT JUST NAILS
Founded in 2004 and best known for its range of pre-packed nails, Samac Fixings now prides itself on a range that is much more than "just nails".
Essex-based Samac was founded in February 2004 by Simon Robinson and three fellow directors to service the market in London and the South East of England. Over the years the firm has expanded rapidly and its customer base now extends throughout the UK. All four founders had a strong background in fixings distribution to building and roofing merchants and this where the company's focus remains. Samac sells to builders merchants, timber and roofing merchants and fixings suppliers nationwide, never direct to the trade. They have a particularly strong customer base among independent merchants who value Samac's flexibility to deliver bespoke products and packaging options across a broad range of nail, screw and fixing products.
The company moved to its existing premises in Wickford in 2009 as business expanded and Samac now has more than 22,00 square feet of warehouse space with more coming on stream as recently as November last year. With a turnover of more than £8million and 37 staff, Samac is now a well-established name in fixings distribution. It prides itself on building close, long-term relationships with its customers and its extremely broad range of fixings products – not just nails.
Samac is very well known in the trade for its own-branding expertise – perhaps the UK's leading own branding specialists for nails, screws and fixings. The company have a full-time team dedicated to printing, packing and labelling a wide range of pre-packed nails, screws and fixings, in everything from small packs to 20kg tubs. This makes it easy for merchants to offer a lower cost, higher margin alternative to their branded fixings lines.
2016 sees some note-worthy changes at Samac based on a programme of innovation and investment. As well as the more obvious changes such as new branding, packaging and web site, Samac is investing in new branded products which will further move the company away from its traditional image of pre-packed nails.
Samac is currently launching "The Performance Range" a new range of high performance screws. The USP of The Performance Range is to offer exceptional quality and performance characteristics at a realistic price. The range began with the introduction of the Performance Plus high performance wood screw that offers merchants a profitable, high performance line that is easy to stock, in a variety of packaging options. It has all the features of a high performance screw – a milling thread above the main thread clears the channel of debris and helps prevent the wood splitting. The screw also features a double countersunk, reinforced pozi drive head and six self-countersinking ribs on the underside which ensures a consistently neat, flush finish. The thread is partially serrated, giving the screw a combined sawing and cutting action for smooth and efficient driving while the type 17 cut point improves drive and reduces splitting and the requirement for pre-drilling.
The Performance Plus wood screw has now been joined by Performance Decking screws and further products will be added to the range later this year. "We've built a reputation for reliability and quality based on our pre-packed ranges," says Simon Robinson. "But the company is now about much more than that and with the introduction of our branded ranges we can really tell merchants that we are far more than 'just nails'."