Professional Spray Paints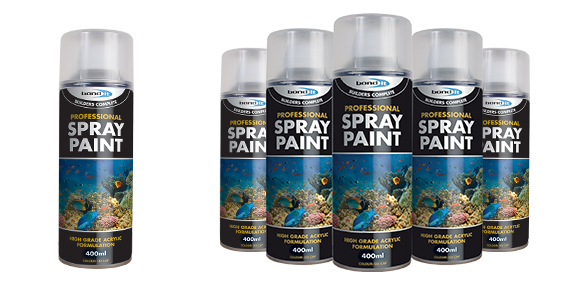 A solvent based spray paint containing acrylic resin, specially developed to meet the needs of interior and exterior painting for decoration and protection purposes.
Areas of application include DIY; fine arts; plumbing; gardening; mural artwork; industrial; transport; signage; household; craft. The finish of the spray once cured, is a gloss finish, unless stipulated as matt on the label.
Benefits:
Low pressure
High coverage
Quick drying
Good UV resistance
Flexible
Strong resistance to scratching
Good colour stability and durability
Good exterior weathering properties once cured.