Fencing Sundries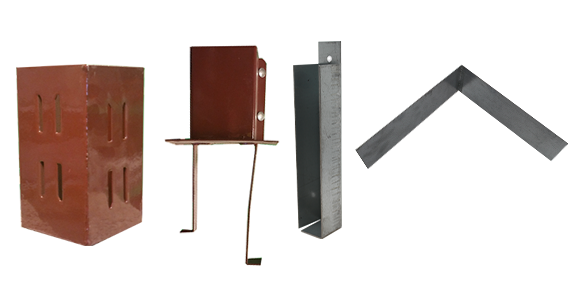 Concrete In Shoes Designed for use when soil conditions are unsuitable for drive in spikes and concrete must be used.
Fence Post Repair Spurs are designed to fix a damaged postwithout having to replace it entirely.
Fence Post Extenders - a sleeve that fits round the top of the existing post and allows for an extension post to be added for when an increased fence height is required.
Gravel Board Clips 25mm x 150mm galvanised mild steel gravel board clips for fitting fence base boards securely to wooden posts.
Knee Rail Straps Our Knee Rail Straps are supplied with one bend at 90º. The Knee Rail Strap can then be bent into shape and secured with nails forming a bird's mouth strap on site.